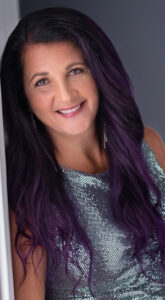 AccessRN is taking the opportunity to recognize some of the healthcare heroes who have made all the difference this year in providing the highest quality care to our patients across the country. Today, we're recognizing one of our vascular specialist nurses, Heidi from Florida.
Heidi knew form an early age that nursing was her calling. She has always been passionate about delivering high quality and compassionate care to her patients, and for 16 and a half years has been working with patients every day. Serving others in their greatest moment of need is something that Heidi takes a great deal of pride in, and she couldn't imagine doing anything else.
When Heidi isn't working, she spends time traveling, visiting the beach or bicycling, anything to stay outdoors and soak up some sun and beautiful Florida weather. Her two traveling companions are also her best friends, two amazing rescue dogs who love to be outside even more than she does! Forever a free spirit, Heidi even went skydiving for her 50th birthday.
To her younger self, Heidi's advice is as direct and straightforward as she is. "Always follow your dreams and never settle for anything less." She gets to live out those dreams every day, and takes great pride in helping other people realize theirs through her dedication and compassion.
As the healthcare industry weathers the storm this past year, it is providers and caregivers like Heidi that make all the difference. A true healthcare hero who never stops putting  her patients first, we're so fortunate to work with such an incredible person and a dedicated provider. Thank you for all that you do!