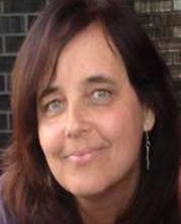 AccessRN is taking the opportunity to recognize some of the healthcare heroes who have made all the difference this year in providing the highest quality care to our patients across the country. Today, we're recognizing one of our vascular specialist nurses, Shanley from Massachusetts.
Shanley has been a nurse for over 14 years, originally starting in the field to help others. With her concern and compassion for patient care, she quickly became a favorite of her patients, and also with her coworkers. In addition to her nursing career, Shanley also considers herself an educator, helping teach others about the vascular field and promoting vascular access skill development.
When she isn't with her patients, Shanley spends time with her family, and loves to go traveling, specifically to her favorite hiking and skiing destination. She also has 4 pets, one dog named Rose, and three lovely cats named Blue, Zeus and Wookie. When she's at home, she loves to garden and create a beautiful environment for birds and bees in her back yard.
As far as advice to her 16-year-old self, Shanley doesn't have much to complain about. "I am extremely happy with my life, so I would simply tell her be true to yourself."
As the healthcare industry weathers the storm this past year, it is providers and caregivers like Shanley that make all the difference. A true healthcare hero who never stops putting her patients first, we're so fortunate to work with such an incredible person and a dedicated provider. Thank you for all that you do!