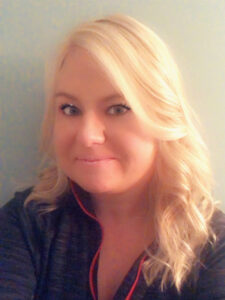 AccessRN is taking the opportunity to recognize some of the healthcare heroes who have made all the difference this year in providing the highest quality care to our patients across the country. Today, we're recognizing one of our vascular access specialists, Shauna from Indiana.
Shauna knew early on that her life was going to be dedicated to serving and caring for others. She remembers a family trip to Tennessee where a young person fell down a cliff face. Without hesitation, Shauna swung into action, helping him immediately and getting him to medical care. Things just "clicked" for her like that, and she's been swinging into duty ever since, becoming first an RN and then a vascular access specialist in her years in the field.
Some of her most rewarding experiences came when she was working at a children's hospital earlier in her career. In addition to the additional level of compassion required to work with young patients, pediatrics is an entirely unique challenge that tests skills constantly. Shauna mentioned that working with pediatric anesthesiologists was her first serious exposure to vascular access services, and set her on the road she is now. Seeing firsthand how important a timely and well placed line can be for treatment, and how appreciative patients were when the service could be provided with little discomfort, was a game changer.
When she isn't working, Shauna spends her time helping run a woman's health and wellness group, fostering positive connection to fitness and encouraging others to live healthier lives. She also loves to cook, and enjoys spending family time with her husband and daughter, their 2 nephews, and their 14-year-old cat named Trip. She'd love to go to culinary school later in life and maybe be a chef, but for now, vascular access is her passion and her outlet to giving compassionate and attentive care to the patients that need her most.
As the healthcare industry weathers the storm this past year, it is caregivers like Shauna that make all the difference. A true healthcare hero who never stops putting her patients first, we're so fortunate to work with such an incredible person and a dedicated clinican. Thank you for all that you do!